Wanderlust is something experienced by most people at some point in their lives. Certain adventurers may never quite be able to shake their wanderlust. But while plenty of people want to travel the world, that doesn't mean that we can all do it when we wish. This is a fact that everyone understands more intimately now than ever before due to the COVID-19 pandemic.
It's quite possible that you were initially planning on traveling in 2020. You may have even put money down on your future trip. But the coronavirus shut down the majority of borders across the world. And while some may be able to legally travel, a good portion of their trips may very well be spent in quarantine, as many nations require at least a 14-day quarantine period for new arrivals crossing the border.
As such, it should come as no surprise that the total travel spending among Americans was quickly predicted to drop off by 45% by the end of 2020. After all, most people don't want to spend money on a trip they can't fully enjoy. But just because those with wanderlust can't physically travel right now doesn't mean that they can't experience something similar without ever leaving the country (or even the state).
It's important that Americans are able to sate their wanderlust without actually traveling. For one thing, this will make it easier for people to stay indoors — the safest option we have right now. While international travel may be next to impossible right now, traveling domestically may still be an option. And yet, it's an ill-advised one due to the rapid spread of the coronavirus and the inability of many states to keep it contained. The more that you are able to keep your urge to travel sated in a safe way, the less likely you will be to contract the virus.
Nobody needs to spend too much money in order to quench their thirst for travel. In fact, you may not even have to go anywhere at all to feel well-traveled. With that being said, let's explore some of the ways that people who want to travel the world can feel as if they're taking a trip without actually having to leave their homes.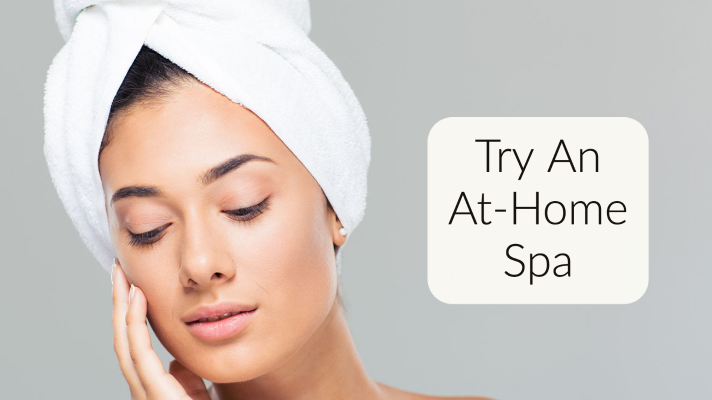 1. Try An At-Home Spa
While it's easy to get caught up in a busy, action-packed trip, a lot of us want to travel the world in order to have a relaxing vacation. Why else do people visit tropical paradises like the Bahamas or meditative countries like Bali?
Fortunately, it's easier than you might think to create an at-home spa experience that will give you all the tranquility you need without the anxiety of exposing yourself to the coronavirus. For that matter, this will also prevent you from needing to visit your local spa. After all, you don't need to go the Bahamas in order to catch COVID-19.
The question for many is how they can best recreate a spa experience at home without spending too much money — and the answer is surprisingly simple. For one thing, many salons sell their products online, which means that you can have your favorite products delivered directly to your home. Simple equipment like foot baths or hair and nail care kits are also readily available online at an affordable price. While now may not be the time to experiment with an overly complex self-done haircut or color, some people are more adventurous than others.
You may also want to take this opportunity to experiment with different skin care techniques. While there are plenty of recipes for home facials available for those who really want to be all-natural and mix their own products, you could simply order ready-made products online, as well. Right now, while we're all spending more time at home than ever before, you might want to experiment with new skin products. Be careful, though; make sure that you patch test anything that you're interested in on your arm before applying it to your face. But if you've struggled with your skin in the past, now may be the perfect time to find a solution to your problems.
Keep in mind that alternative products could also help soothe some of the anxiety you're experiencing due to the pandemic. CBD is particularly preferred by those that would rather avoid some of the side effects associated with prescription medications, though everyone has different needs. Fortunately, CBD infused skin care products are tried and true and are widely available on the general market. If you want to travel the world in order to cut down on your stress levels, remember that you can do so much more easily and safely from the comfort of your own living room.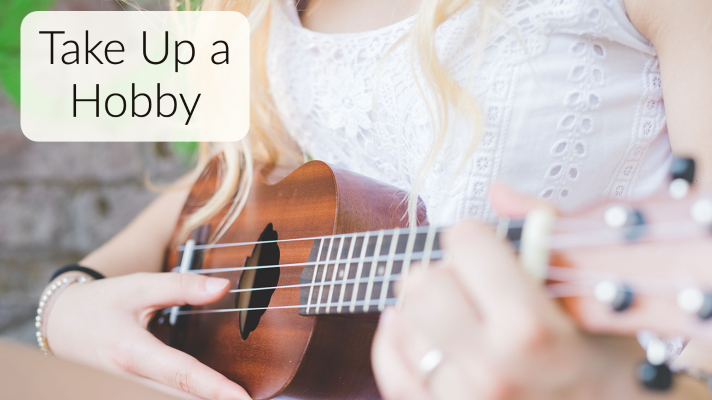 2. Take Up a Hobby
As basic as this advice may seem, it's really a great idea for those who are suffering from wanderlust to take up a new hobby. Everyone is going to be drawn to different hobbies, of course. You may be interested in drawing or painting, for example. If so, you have the time to really hone your craft. You may also want to consider taking up an outdoor hobby, as it's easy to socially distance while hiking or camping. Consider buying a new camera and trying your hand at photography. While you may not be able to travel right now, the world is still your oyster.
You may also want to consider taking up a somewhat more practical hobby that could help you in your future endeavors. One of the reasons why it's so difficult for people to start new businesses or careers during the pandemic is that they're simply not prepared to do so. It's difficult to make those types of preparations if you don't have the time. If you're able to dedicate some of your time spent at home picking up a practical skill, it could be much easier for you to pursue your goals after the COVID-19 pandemic subsides (or even before). For example, you may want to consider taking a remote IT course if you're interested in the tech industry or enrolling in online classes that would count towards a degree in the long term. Now is a great time to learn bookkeeping basics for entrepreneurs if you've ever thought about starting your own business someday. The sky is the limit and you can pursue a passion, a practical skill, or both when picking up a hobby.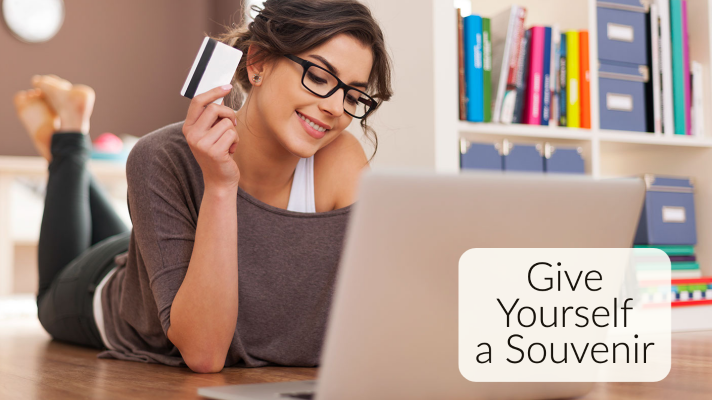 3. Give Yourself a Souvenir
One small (but nonetheless fun) reason why a lot of us want to travel the world is that we want to pick up souvenirs. A souvenir is a reminder of the amazing experience you had while visiting a new country or exploring a different culture. Lots of people collect souvenirs, like little statues of monuments or postcards. Being unable to travel anywhere means that your collection will stay dormant for a while — unless, of course, you give yourself a gift! Now is a great time to shop online and think of unique ways to treat yourself without leaving home. Even a seemingly small gesture of self-care, like ordering flowers from a local florist, can make your day much happier than it would have been otherwise.
Another option is subscribing to a subscription box or service. This will allow you a monthly delivery that will allow you to surprise yourself in a sense with gifts that are themed around your interests. While this can be a little bit more expensive than an online flower delivery, many people find it well worth the cost. Some subscription boxes are themed around specific luxuries, like expensive snacks or makeup. There are even subscription boxes that can introduce you to snacks from around the world. Others allow recipients to solve mysteries or play games with online communities. Try searching for a subscription service that caters to your niche interests. You may be surprised by how much is available!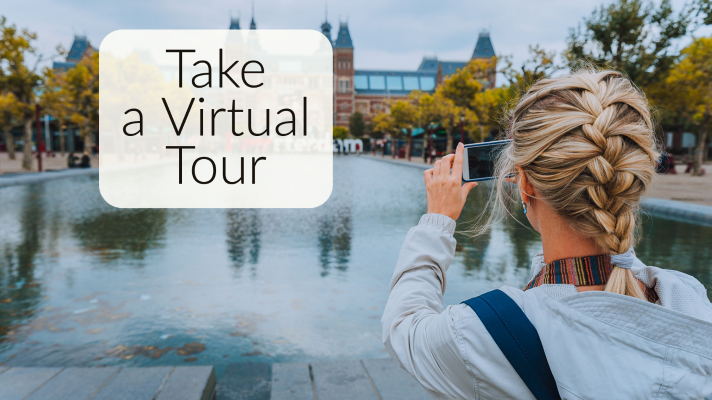 4. Take a Virtual Tour
If you're like millions of tourists across the globe, you may want to travel the world in order to see sights that you normally would never be able to access. There are remarkable destinations and priceless artifacts that none of us are able to see in person right now due to the COVID-19 pandemic. But that doesn't mean you can't see them virtually. Virtual tours are better now than they ever were before, offering remarkably lifelike experiences and even recordings from tour guides. Many museums like the Louvre and the Metropolitan Museum of Art notably offer virtual tours. Some even allow people to access virtual tours of temporary exhibits that they currently are unable to see in person. Additionally, many cities offer virtual tours of historic districts. It may not be quite as good as the real thing for some, but it's a great way to sate your wanderlust until the borders open.
For those who want to travel the world in order to seek unique thrills, virtual helicopter tours are available. Helicopter tours of volcanos, rainforests, and other natural wonders have recently become popular for good reason. Plenty of tourism companies have found that as long as they're able to access high quality used helicopters and suppliers of commercial helicopter parts, it's quite profitable for them to offer helicopter rides to tourists. While many people are not traveling as they would now, these tours can still be given virtually. Consider this as an option while you're sitting at home, trying to pass the time. You may be surprised by how much you'll enjoy your virtual helicopter ride.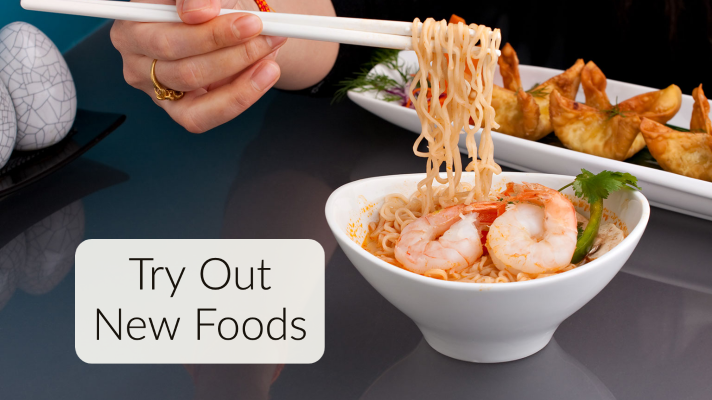 5. Try Out New Foods
Now is the time to try foods that you've considered before but haven't had a chance to sample. If you really want to travel the world at the moment, you may be sad about all of the great cuisines you're missing out on. But the fact is that you probably don't even need to leave your house in order to try some amazing meals.
Meal delivery apps have made it easy for even small mom-and-pop restaurants to conveniently deliver food to customers' doorsteps. Even if you don't live in a remarkably metropolitan area, unique and diverse restaurants are likely closer than you might think. Consider ordering delivery from an authentic Japanese restaurant, for instance. Many restaurants owned by Japanese immigrants serve sushi that is quite different from anything that you've tried at a more Americanized chain option. The sky is really the limit in terms of the different types of cuisine you could try. If there aren't any restaurants serving what you want in your area, consider buying the ingredients necessary and trying your hand at cooking your desired meal yourself!
Of course, food isn't the only thing you may want to think about trying. Why not take this time at home to try some drinks, too? Some may want to become amateur cocktail enthusiasts, while others could experiment with different craft beers or unique wines. Be careful, as always, when consuming alcohol and remember to drink in moderation. But don't be afraid to let yourself have some fun. Even if you want to travel the world, you don't necessarily have to leave your house to become a connoisseur of specialty drinks from countries on your bucket list.
You could also try a diet that you hadn't quite considered before, like veganism. Right now is the time to get creative and to think about exploring options that you previously hadn't been able to consider. Assess your health and think about how it could be better served by what you eat. Everything from your weight to your skin can be affected by your diet. In the long term, taking this time to learn how to eat healthily for your individual needs could pay dividends. Don't be afraid to ask your doctor for advice. If you're worried about, for example, visiting a dermatologist at a time when the coronavirus is prevalent, remember that remote consultations are often available. Experimenting with your diet and finding what is right for you can take time. But you have nothing but time right now, don't you?
It can be discouraging when you want to travel the world but can't due to extenuating circumstances. But remember that travel will be available again eventually. Until then, occupy your time in as positive a way possible and remember that staying safe benefits not only you but the world at large. You'll be glad you did once the pandemic subsides.